Trustworthy Car, Truck, and SUV Service in Camp Verde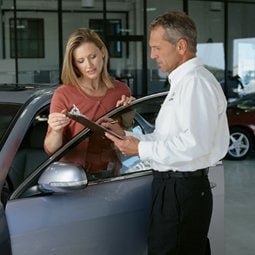 When it's time to book your car or truck service in Camp Verde why not go with the team that has been doing it for over 50 years? We have highly qualified and experienced technicians right here in Camp Verde ready to make your car or truck service as smooth and headache-free as possible. We promise to get the job done quickly and correctly the very first time, so book your appointment today to get started! 
Looking for Auto Repair in Cottonwood? Come on In!
Are you looking for Ford service near Flagstaff? Auto repair near Cottonwood? Well, we are here to help. We offer car and truck maintenance to everyone in Arizona - not just Camp Verde. When the hunt is on for the quality car maintenance and next-level care that you deserve come to Jones Ford Verde Valley in Camp Verde - just a short drive from almost anywhere in Arizona. Here we have the team standing by ready to help you with whatever you might need. From regular maintenance to installations - we have been Arizona's resource for all forms of Ford service and auto repair including Cottonwood, Flagstaff, and beyond. Book your appointment today, you won't be disappointed.