Car Financing you can Trust in Camp Verde AZ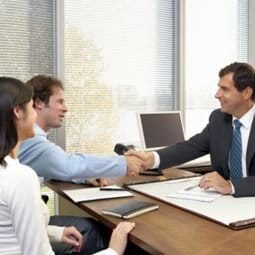 Welcome to our Finance Department! It doesn't matter where in Arizona you are looking for if car financing. From Cottonwood to Camp Verde we know that the financing portion of the vehicle buying journey can be a complicated affair. Fortunately, we are here to help! Our team of financing experts are ready to work with you to develop a lending strategy that will fit your life. 
We provide you with a comprehensive approach that leans on decades of experience working locally with the community in Camp Verde all while utilizing our relationships with the major lenders across the state to get you the best possible rate on your car, truck, or SUV financing. With one of our team members at your side, you'll have the money you need for your new Ford all at a rate you won't believe. When you are ready to get started - get in touch with our Financing Department today!
We're Arizona's Local Resource!
Our goal is to help as many soon-to-be Ford drivers as possible, and that means spreading the love and becoming the financing resource for all of Arizona. If you are looking for Ford car, truck, or SUV financing in Sedona or Cottonwood, be sure to get in touch because we would love to hear from you!
Credit Troubles? Don't Worry!
One of the largest concerns that would-be buyers have when seeking out Ford financing is credit. We understand that not everybody's credit is where they would like it to be, so our team is ready to work with you to find the money you need without worrying about where your credit is at. Fortunately, one of the best ways to improve your credit is with regular payments on a modest loan - not unlike the one you would receive for a new vehicle. So, you are on the right track at Jones Ford Verde Valley!